Reading time:
3
minutes


As a technology company that serves some of the most highly regulated industries, Silverline is always working to mature our awareness and security initiatives. So of course, we want to celebrate October as National Cybersecurity Awareness Month by sharing some simple tips and tricks to help up your security game.
Passwords
I know you've heard it before, but a strong password is the simplest and strongest tool you have to stay safe online. Think about all of the apps and sites you log in to throughout the day – that's a lot of opportunities for someone to access your personal information.
Keep your information safe with a password or phrase – get creative and use numbers, a mix of uppercase and lowercase letters, and symbols. It can be daunting to think up a good password for all of your accounts (because you should never use the same password across accounts!) so at Silverline, we recommend using a password manager, like LastPass. As our IT Manager says, "The strongest password is one you don't know."
Multi-factor Authentication
I see you rolling your eyes. What a hassle! You don't want to get a text and enter a code every time you sign into your account – it's bad enough you have a 20 character password you can never remember. I get it. But, think about the last time your Facebook feed was full of people posting about phony friend requests. With MFA, you can continue sharing cute animal videos, worry-free.
Screen Locks
As anyone at Silverline can confirm, our IT Taskforce does not play when it comes to enforcing screen locking.
All computers are provisioned to have screens lock after 2 minutes, but if you get up to go to the bathroom and forget to hit your
 + L (PCs) or the 
 icon on your control strip (Macs), you might return to your computer and find that you have Slacked the team about how much you love your teddy bear.
The shortcut keys make it easy to lock your screen and prevent embarrassment or data breach. Your smartphone should also have a passcode and screen lock time set. You wouldn't want to leave your phone out and give your friends the opportunity to swipe through your dating app for you.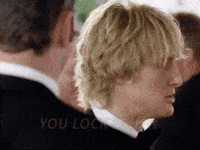 If You See Something, Say Something
Phishy email? Odd request? If you get an email that seems out of the ordinary, you should always let your IT team know. Trust me, we are happier to get false reports than find out you already clicked the link and entered your password or Social Security number.
If you're not sure what to look for, a couple key indicators are the sender's email address (double check the domain, i.e. @phishingscam.com) or any hyperlinks in the email that redirect you to a different page to enter your information. This infographic from KnowBe4 can walk you through all the red flags. If the message seems to be coming from someone you know, reach out to them via phone or chat to verify if they sent you the message.
Updates
Wondering why that app isn't working right on your phone all of a sudden? Maybe you're shopping online and the images aren't loading. Chances are it's time to update your settings.
Software updates on your phone or computer apply patches or bug fixes to the apps and software you are using to safeguard against any vulnerabilities that existed in previous versions. If you are running out-of-date browsers or software, hackers have already figured out how to compromise those versions. Staying up-to-date keeps you one step ahead.
US Cert is a good resource for real-time alerts about potential vulnerabilities and patches. It's easy to set up an RSS feed to stay up to date about the latest alerts and tips.  
We hope these tips help you keep your devices in tip-top shape. Stay secure out there!